The Barker College School Council provides the School with vision, strategic guidance, resources and finance for operations and development. Most of this work occurs "behind the scenes" through council meetings and council committees.
David Charles, Chair of Council
Qualification
BA LLB (Hons) LLM (Syd)
Bio
David was appointed by Synod to the Council of Barker College in 2012. He is the Chair of Council's Governance and Compliance Audit Committee and was elected Chair of the Barker College Council in March 2019.
As a legal practitioner since 1981 (practising principally in the fields of corporate law, commercial litigation and alternative dispute resolution), David is now a General Member of the NSW Civil and Administrative Tribunal. He hears and determines cases in the Tribunal's Consumer and Commercial Division.
David brings to Council extensive experience in governance, risk management and corporate responsibility. From 1991, he practised as a barrister of the Sydney Bar advising and appearing in significant and complex commercial litigation (e.g. purchase and sale of businesses and building and construction disputes), as well as appearing as an advocate for individual clients in property disputes (e.g. landlord/tenant matters) or disputes involving wills and deceased estates.
Cognisant of Barker's Values, Vision and Mission, David is wholeheartedly committed to ensuring the Head of School and staff have the resources to enliven, encourage, equip and empower Barker's students with Christian character and sound leadership, as they take responsibility and influence in our global community.
Part of a fourth generation Barker family, David has strong connections with the School. He entered the Junior School in 1967 and completed Year 12 in 1975. His grandfather Burton (1910), father Graham (1936), brother John (1972), son Lachlan (2010), and daughter Evie (2013), all attended the School. Married to Wendy, David enjoys spending time with his family, sport (particularly cricket and rugby), reading and travel.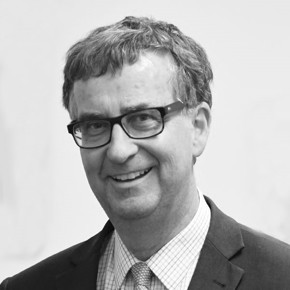 Dr Wendy King, Deputy Chair
Qualification
MBBS (Hons) (Syd) FRACGP Honorary Conjoint Lecturer, Macquarie University
Bio
Wendy was co-opted to the Governance & Compliance Audit Committee of Barker Council early in 2017 and appointed to Council in August 2017. In 2021, Wendy was appointed as the Deputy Chair of Council.

Wendy has been a General Practitioner for over 25 years, 23 of those as Director of a group medical practice, and brings to the Council an excellent understanding of, and substantial professional experience with, child and adolescent health issues. Wendy is currently working as a General Practitioner at MQ Health General Practice which is affiliated with Macquarie University, a role which includes work-based education of medical students, junior doctors and postgraduate general practice trainees.

From October 2012 until July 2019 Wendy held the position of NSW Assessment Panel Chair for the Royal Australian College of General Practitioners, a role which involved postgraduate education and assessment of medical practitioners. She remains involved in the RACGP assessment processes. Wendy currently serves as an assessor for the Medical Council of NSW.

Wendy is a former student of Barker and has two sons who both attended Barker, completing Year 12 in 2017 and 2022. She is married to David McHarg and they attend St James Anglican Church Turramurra where Wendy is involved in Bible Study leading and various service ministries.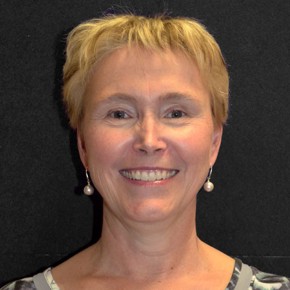 Belinda Allen, Council Member
Qualification
BEc, GradDipMgt, CA
Bio
Belinda has been a member of the Barker College Council since April 2020 and a member of the Finance Committee since 2017.
For over 25 years Belinda has worked in professional services. After qualifying as a Chartered Accountant she worked in various auditing, accounting and taxation roles and then in marketing roles across Australia, UK and Asia.
Belinda is a former student of Barker College and is married to Richard Allen. She has two daughters who have both attended Barker.
Belinda enjoys water sports, walking, skiing and catching up with friends and family.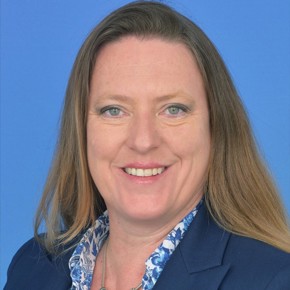 Mark Jones, Council Member
Qualification
BEc, MBA, FCPA
Bio
Mark was appointed to the Barker Council in October 2020 and is a member of the Finance and ICT Committees.
He is currently CEO of SocietyOne, a leading Australian FinTech providing personal loans to individuals.  With over 30 years' experience in CEO, CFO and Strategy roles for Westpac, Barclays, Citibank and BOC Gases, Mark and family have had the opportunity to live and work overseas for a number of years, including in Singapore, Philippines, Dubai, and the United Kingdom.
Mark is a former student of Barker. He is married to Jennifer and has three daughters. Mark and his family currently attend St Andrews Roseville, where they have been active members for over 20 years.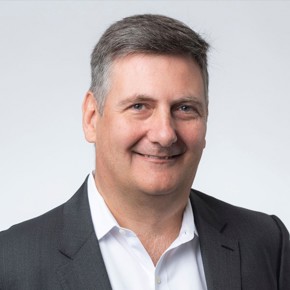 Andrew King, Council Member
Qualification
BE (Hons) (UNSW)
Bio
Andrew was appointed by Synod to Barker Council in 2023, and is a member of the Building and ICT committees.
Andrew has 20 years experience in Software Engineering. After qualifying with a degree in Electrical Engineering, he co-founded a successful financial trading firm, and currently works for Google as an Engineering Manager.
Andrew graduated from Barker in 1995, and is married to Caroline. Both of their daughters attend Barker.
Andrew enjoys spending time with his family, traveling, cycling, reading and board games.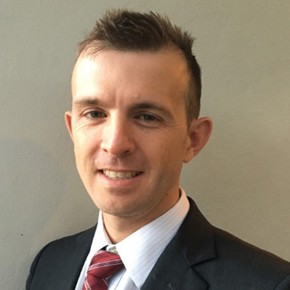 Kevin McCann AO, Council Member
Qualification
B.A LLB (Syd) LL.M (Harvard) FAICD
Bio
Kevin was made a Member of the Order of Australia for services to the Law, Business and the Community in 2005.
He is Chairman of Telix Pharmaceuticals Limited, the Smith Family Centenary Council and China Matters. Kevin is also a member of the Male Champions of Change, a Presiding Pro Chancellor of the University of Sydney, Co-Vice Chair of the New Colombo Plan Reference Group, a Director of the US Studies Centre and Evans and Partners Advisory Board, a member of the board for the John Grill Centre for Project Leadership, and a member of the Advisory Committee Australian Equities Flagship Fund (sponsored by Evans Dixon).
He is a former Chairman of Macquarie Group Limited and Macquarie Bank Limited, Origin Energy Limited, Citadel Group, Menzies Research Centre, Healthscope Limited and ING Management Limited, Fellow of the University of Sydney and former Chair of the Sydney Harbour Federation Trust and the National Library of Australia Foundation.
Kevin practised in Commercial Law as a Partner of Allens Arthur Robinson (now Allens) from 1970 to 2004 and was Chairman of Partners from 1995 to 2004.
He joined the Council of Barker College in 2018.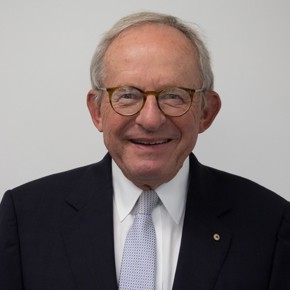 Meline Nazloomian, Council Member
Qualification
B. Bus., Finance (Hons), CFA
Bio
Meline has over 10 years' experience in investment banking and accounting. Focused on debt capital advisory, she has extensive experience in taking Australian Corporates and Banks to the bond markets globally, expertise around sustainable finance and advising on M&A financings and corporate restructurings. Following a six year period at Bank of America Merrill Lynch, Meline is currently a Director at Sumitomo Mitsui Financial Group (SMBC), responsible for growing the debt capital markets business in Australia.
Meline is a CFA Chartholder and holds a Bachelor of Business, graduating with the University Medal from the University of Technology, Sydney and First Class Honours in Finance from the University of Sydney. She is the co-founder of Ani, a not-for-profit technology-based English learning program, and is an Executive Member of the Business Advisory Committee of The Butterfly Foundation.
Meline is also a proud Barker Old Girl, graduating in 2005 and is now a mother of two young children.
Since 2018, Meline has served as a Director on the Barker Foundation Board and joined the Council in 2022.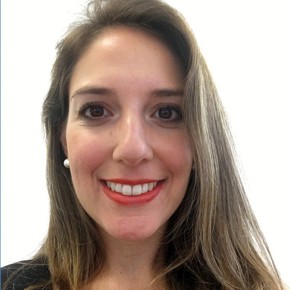 Rev Natalie Ray, Council Member
Qualification
BA, BTh, MA (Theology)
Bio
Natalie was appointed to the Barker Council in 2017, after coming to the North Shore to join the ministry team at St Matthew's West Pymble in 2016. Natalie has been working in ministry for over 15 years, in both parish and para-church roles, including four years as the director of a residential college owned by the Anglican Diocese of Sydney.
Natalie has a Bachelor of Arts in Biblical Studies and Studies of Religion from Sydney University, and a Bachelor of Theology from Moore Theological College. She is currently undertaking a Masters Degree at Moore College.
Natalie is married to Jason and they have two small boys, who may well join the Barker community in due course! For now, Natalie looks forward to serving the families of Barker College as a member of the Council.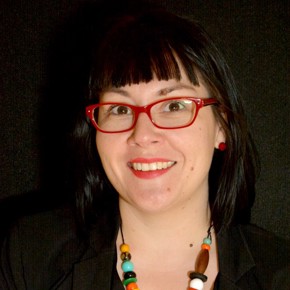 Rev Andrew Rees, Council Member
Qualification
B.Ec. (Syd), BDiv, DipMin (MTC)
Bio
Andrew is the Senior Minister at St Andrew's Anglican church, Wahroonga.
He was a Barker student himself, and went on to study economics at University of Sydney and worked in logistics at Unilever. He then completed his theological study at Moore College and has been in full time ministry since 2004, serving both in Sydney and in Sheffield, UK.
Andrew is married to Liz and they have four children, the eldest of whom commenced Year 7 at Barker in 2017. Andrew enjoys discovering new music, loves meals with friends (old and new) and watching or playing sport. He is passionate about sharing the wonderful news of our Lord and Saviour, Jesus Christ with others.
Andrew joined the Barker Council in 2017.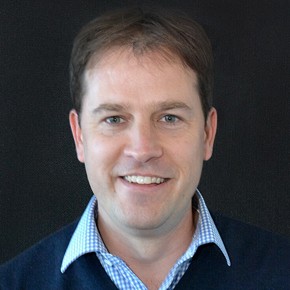 Professor Alison Rodger, Council Member
Qualification
BSc, PhD, DSc
Bio
Alison Rodger was born in Scotland, educated in England, New Zealand and Australia and joined the Barker College Council in March 2021. She obtained a BSc with University Medal for theoretical chemistry, PhD and DSc from the University of Sydney. She was elected to a Beatrice Dale fellowship at Newnham College, Cambridge, and Unilever and Samuel and Violette Glasstone Fellowships at Oxford. She subsequently moved to the University of Warwick where she developed innovative centres for cross-discipline Doctoral training.
Professor Rodger has been Head of Chemistry at Warwick and Head of Molecular Sciences at Macquarie University where she moved in 2017. She is passionate about leading all activities including teaching and her commitment to gender equity with foundational research.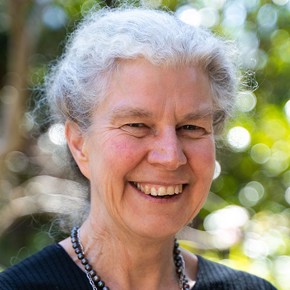 John Slack-Smith, Council Member
Qualification
MAICD
Bio
John is COO/Executive Director at Harvey Norman. John became executive director of Harvey Norman in 2001 and was appointed Chief Operating Officer in 2006. He has overall executive responsibility for the operations of the business in the 8 countries that Harvey Norman operates within.
John joined the Foundation Board in 2015 becoming Chair in 2017, until stepping aside in 2023. John is married to Kate and has four sons who graduated in 2013, 2014, 2018 and 2021.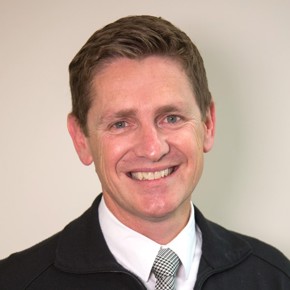 Anna Sutton, Council Member
Qualification
LLB
Bio
Anna joined the Barker College Council in June 2022 and has been appointed to the Governance and Audit Committee.

Anna is General Counsel at Syngenta Australia & New Zealand, a leading agribusiness. In this role, Anna is responsible for all legal and governance matters, is part of the executive leadership team and also has responsibilities for diversity and inclusion. Anna has held a number of legal, governance and compliance roles spanning Asia Pacific and previously lived and worked in Singapore for six years.

Anna is a former student at Barker College and her mother Susan Elliott was in the first year of girls at Barker College.

For over three years Anna has served on the Old Barker Association Committee.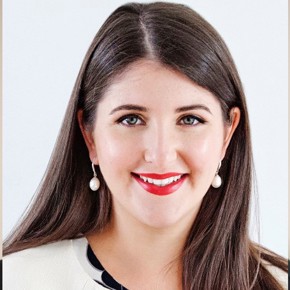 David Trayner, Council Member
Qualification
MBA, B.Eng (Hons)
Bio
David is currently the General Manager of the Repairs & Strengthening Division for VSL Australia Pty Ltd, a global leader in engineering construction.  He has previously lived and worked in South East Asia for approximately 14 years and during this time was the Old Barker representative in Asia/Singapore, organising events on behalf of the OBA.
Most recently he initiated the OBA 'Support for Life' program.  David is a founding committee member for Giant Steps Autism Fund Raising Regatta on Sydney Harbour, as well as a member of the Parent Advocacy Group for Families at Giant Steps Sydney.
During his school days at Barker, David was a boarder and Prefect playing Rugby and Tennis for the School.  He is married to Anna, a Barker old girl, and they have three children - Isabelle, William and Malcolm - who all attended Barker.  His interests include travel, sailing, swimming, surfing and diving.